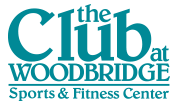 The Club Clinics
TUNE UP SKATE
Registration Form 2023
the Club clinics are sponsored by the Woodbridge Community Center to serve as an informational event for youth players interested in our programs. Clinics are not intended to serve as an evaluation or tryout and should not be construed as such.
ALL PLAYERS MUST PRE-REGISTER by completing this form.
Players must provide a copy of their current USA Hockey Registration.
USE THIS LINK TO LOOK UP YOUR USA NUMBER
https://membership.usahockey.com/duplicate-confirmation
In accordance with USA Hockey rules, no contracts will be offered as a result of this event